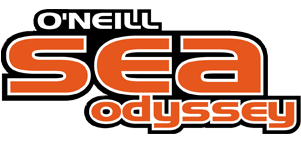 Transportation Scholarships
Transportation
Please read this message carefully to learn about transportation scholarships for the O'Neill Sea Odyssey program.
O'Neill Sea Odyssey has a limited number of transportation scholarships available for schools that meet specific eligibility requirements. In order to receive a bus scholarship, please fill out the application below. One application may be filled out to request scholarships for multiple trips within one school or organization. Eligible schools must have at least 50% of students on the free and reduced meal program.
Bus scholarships are given out as a reimbursement to your school or group. OSO cannot pay the bus company directly, nor can we pre-pay transportation costs. Please use the least expensive bus company possible, such as a district bus. Bus invoices must be received by June 20th of the school year transportation was provided. Please include a cover sheet with payment instructions including the entity to which the check should be made payable and the address to which the check should be sent. Invoices may be faxed to OSO at 831-462-9188.