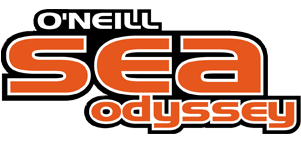 View the Data You Collected!
Each group participating in O'Neill Sea Odyssey collects valuable scientific data during their
outing on the Team O'Neill catamaran. How many sea otters did you spot? What type of plankton did you collect? By what bearings did you navigate? Access your group data and keep learning!
Pre-Trip Slideshow:
O'Neill Sea Odyssey - A Description in Pictures (5:15)
Developed for teachers and parents, this slideshow reviews important safety and pre-trip information and provides a detailed breakdown of the fieldtrip schedule.
---
View additional videos to learn more about O'Neill Sea Odyssey:
Program overview by O'Neill Sea Odyssey staff including descriptions of each program area and program goals.
Local television program follows a class from Castroville as they participate in the program.