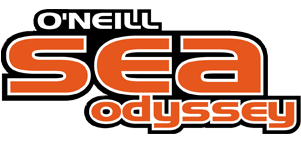 Longterm Impact Research
Below, please find a summary of the findings of a long-term impact study by Lauren Hanneman, Masters candidate at San Jose State University and O'Neill Sea Odyssey instructor.
The Effectiveness of Experiential Environmental Education in connecting youth to nature: A case study on the O'Neill Sea Odyssey program.
The study will be finalized and reviewed in winter 2012.

Long term impact of program:  San Jose State University master's candidate and OSO instructor Lauren Hanneman will finish her study of OSO's long term impact by the end of the year, though its conclusions have been derived.  261 7-10th grade students participated in an anonymous survey and were sampled from 7 schools fed by elementary schools that used OSO in Santa Cruz, Santa Clara and Monterey Counties.  The survey included a question and drawing section as well as 5 Likert-scale questions.  Students were placed into 4 separate mental models based on the content of their responses.  The mental models were used to capture information about student's knowledge and attitudes about how they think pollution enters the ocean.  The models were then statistically analyzed based on OSO participation, income level, community setting, and the influence of other experiential environmental education programs.
75 % of students who participated in OSO fell in the category of Mental Model 4, indicating a long-term retention of knowledge of material taught in the OSO Ecology curriculum, based on non-point source pollution.  It is also indicative that students' belief that ocean pollution is largely land-based, an indicator of changed attitude.  The students within Mental Model 4 make the connection between litter and ocean pollution.  Previous studies have shown that increased knowledge and attitudes are the best indicators of "intentions to act", or changed behaviors.  The only socio-demographic variables that had an effect on students' mental models were the community setting – distance from the ocean – and the number of other experiential environmental education field trips that the students attended.  Income, gender, grade level, and language did not have a significant effect on students' mental models.