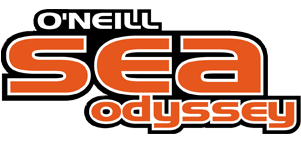 Safety & Important Information
PLEASE READ THIS ENTIRE PAGE!
Arrival time: Please arrive 10 minutes early or more. Late arrivals result in an abbreviated program. Please have your group use the public restrooms located in the parking lot. A crew member will meet you upon your arrival.
Chaperones: Up to 8 parent chaperones may accompany the class as long as we do not exceed our boat capacity of 40 passengers. No more than 8 parent chaperones are allowed. If you have a large student group please adjust your number parent chaperones so that you do not exceed our limit of 40 passengers (teacher + adult chaperones + students = 40).
Food: Please make sure your students have eaten before starting the program. During the three hours that your group is scheduled, there is no time to break for snacks. If you plan to bring food to eat on the beach, please arrive well before your start time.
Clothing: Please dress comfortably and bring a warm jacket (hat and gloves on colder days). It is usually cold on the ocean, even on sunny days, so be prepared and wear layers. Life vests will be provided. You may want to bring sunscreen and sunglasses.
Shoes: Soft-soled, non-skid shoes are required! Dress shoes, platforms, sandals, high heels or slick soled shoes are not allowed. They are unsafe and you will be asked to remove them. Please wear sneakers or other practical shoes.
Location: We are located at 2222 East Cliff Drive, Suite 222, Santa Cruz, CA 95062. Our education center is located on the top floor of the O'Neill building in the Santa Cruz Yacht Harbor, right next door to the Crow's Nest restaurant.
Weather: The program can be modified to accommodate all weather conditions. There are very few spaces available for rescheduling, so we respectfully request that you commit to your date.
Special needs: Please let us know in advance if you have any students with special needs so that we may accommodate them. Our education center has an elevator and is accessible for those with physical challenges. Most students with physical disabilities can board our vessel safely.