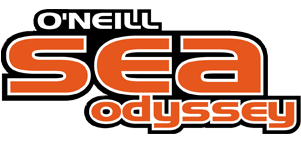 Make a secure online donation today! Contributions to O'Neill Sea Odyssey are always tax-deductible. Learn more >
Leave a Legacy for O'Neill Sea Odyssey
By remembering O'Neill Sea Odyssey through a bequest or charitable gift, you will continue to inspire future generations of ocean stewards. Contact us about planned giving.
Team
Video Tour:
Set Sail (6:52)
Experience O'Neill Sea Odyssey in this introductory video. Hear about program areas and goals from program staff. Observe diverse student participants take part in hands-on activities. Learn how you can personally help preserve our oceans for generations to come.
---
View additional videos to learn more about O'Neill Sea Odyssey:
Local television program follows a class from Castroville as they participate in the program.